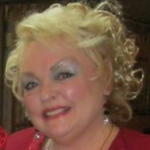 I am very excited to let you know that I will be returning to Potters Tavern, Troy, NY for another Thursday Ladies Night. More information on the event below:
Bring a treasured item & make the psychic connection.
Pam's Psychometry-Prophecy
Pam's gift is her ability to be sensitive to vibrations from the spirit world and through whom intelligences are able to convey messages and produce the phenomena of spiritualism. The phenomena of spiritualism consists of prophecy. What has amazed people is that Pam has the gift of laying on of hands, visions using psychometry = ie. picking up a metal object only owned and/or worn by the client she is reading for. Metal is a conductor in which Pam believes she can pick up the owners vibrational energy.
"It is important to expect nothing,to take every experience,including the negative ones, as merely steps on the path, and to proceed in a spiritual manner as your thoughts and projections are what your mind feels and projects to those around you.surround yourself with light and peace within."-Pam