599 Watervliet Shaker Rd.
Latham, NY 12110
By Appointment only
Listen to my recent radio interview below: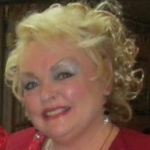 Thank you for visiting my web site, as a blessed Empath, I have the ability to receive information through channeling with your spirit guides and guardian angels or passed loved ones, they all leave behind an energetic residue or energetic signature. Being that my gifts include being a CLAIRVOYANT, CLAIRAUDIENT AND CLAIRSENTIENCE having the ability to provide you with information, past, present and future, which is being a clairvoyant. I will also hear information through channeling, as a CLAIRAUDIENT, I am hearing spot on information from a divine spirit, a passed loved one or simply your guardian angels or spirit guides, whom have traveled many lifetimes by your side.  Being that I am CLAIRSENIENT I will be using my emphatic skill of mediumship without conscious reasoning or the use of physical senses while speaking and just relaying what spirits provide me to tell you.
My readings are coming through to you based on your situations only and will not be general information that would apply to anyone, I am 90% accurate, please visit my testimonial page and hear what past clients are saying about their experience with me. I will also receive impressions from a piece of your personal jewelry or a piece of a deceased loved one's personal jewelry by holding it in my left hand and covering it with my right hand. I also hold photographs as well. I will tune into your vibrational energy providing amazing clarity that only does apply to you and your situation. This is called PSYCHOMETRY.  After your reading, which is available to you as a complimentary gift from me, I am open to discuss the details of your experience with me as I will have tuned into your emotions and have identified possible emotional situations that may be present in regard to your life's journey here on this physical plane. By providing you valuable insight into your own motives, you will be able to work through present and past situations with a clearer understanding and I will leave you with that.
I am a member of Mohawk-Hudson Dowsers. I'm able to connect with spirit activity in your home by using my dowsing rods. The dowsing rods work as a conductor of energy sources. The spirits are connected to energy fields and are able to control the movement of the rods. I will be conducting your reading within the highest vibrational area.
Services and certifications:
Personal private psychic medium empath reading
Energy healing
Chakra energy balancing
Psychic development Studies Level one (Holistic Studies Institute)
Advanced Psychic Development Level two (Holistic Studies Institute)
Spirit dowsing
Small house parties (more information on the "How does it work?" page)
I am located in Albany, NY and am happy to meet up with you in the capital district. Give me a call or text at 518-339-8917 or email me at pam@psychicalbany.com. Fill out the contact form and we'll set up an appointment. I am looking forward to hearing from you!
It is important to expect nothing,to take every experience,including the negative ones, as merely steps on the path, and to proceed in a spiritual manner as your thoughts and projections are what your mind feels and projects to those around you.surround yourself with light and peace within.